Adding a camper shell or a truck bed cover can add many benefits such as ease of use, versatility, and efficiency to your vehicle. It depends on what exactly you're looking for, but nowadays you are able to find camper shells and covers that suit any type of need or lifestyle.
With such a wide range in today's market, it's sometimes difficult to figure out where to start. This blog will dive into some of our expert recommended brands with brief descriptions of features and usability.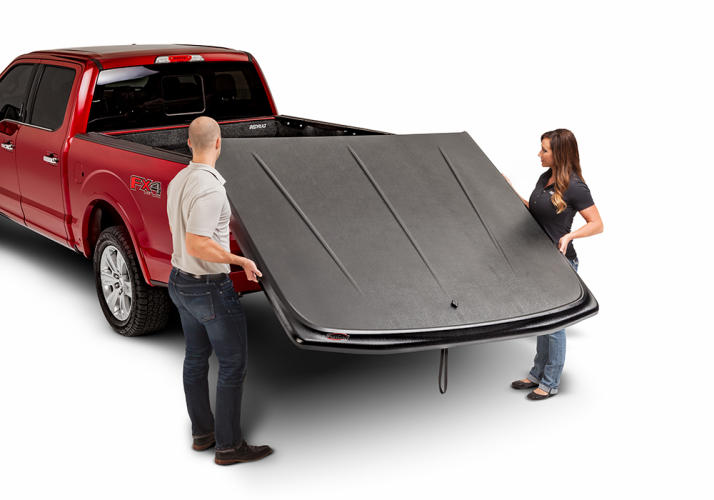 Truck Bed Covers
UnderCover SE
This model is a classic truck bed cover with raised ribs to create a more modern, aerodynamic styling. It's a lightweight cover at only 58lbs but includes an upgraded single point lock that controls both hinges. This classic design is great for any make and model truck.
Features:
X-effect infrastructure with UV-protected, scratch-resistant composite material.
Aerodynamic style lines for a modern feel.
LED lighting system.

UnderCover Ultra Flex
The Ultra Flex is one of UnderCover's most dynamic, folding truck bed covers on the market. With an easy clamp-on application, it can be installed and uninstalled easily with our newly designed L-Rail's. With multiple riding positions, the Ultra Flex allows users to ride with full access to their bed.
Features:
Low-profile design with a matte black finish.
Luminous red rail light.
Carpeted under panels.
Dual-action tailgate.
Retrax – Retractable Truck Bed Covers
Retraxone Polycarbonate Series
This series of 4 different retractable truck bed covers are manufactured from a one-piece sheet that is made to retract without joints for maximum durability. There are no moving mechanisms to create a maintenance-free truck bed cover.
Features:
Polycarbonate construction.
XR Series integrates a rail system for personalization.
Powertraxone MX offers electric operation.
Powertraxone XR offers even more personalization for the top of the cover.
Retraxpro Aluminum Series
This is another series of 4 truck bed covers that Retrax offers. They are constructed from industrial strength aluminum to provide durability and ruggedness. The base model starts with a simple, low-profile cover, and progresses all the way to the PowerTraxPro XR. This top of the line model offers the integrated Trax Rail System for customization on top of your cover.
Features:
Industrial strength aluminum.
Low-profile design.
Trax Rail System.
Electric operation.
ATC Truck Bed Covers and Camper Shells
Lex Cab-High Truck Cap
This cab-high truck topper will give your truck a rugged look that offers many practical features and customizable options. LEX also offers a classic cab-high model with an exterior hinge rear food to fit older truck models.
Features:
Choice of sliding or solid front window.
Remote, keyless entry.
Honeycomb reinforced roof.
LED brake light.
Optional roof rack systems.
Custom-fit rear door skirt to match tailgate.
ATC Classic Truck Lid
This fiberglass-lined truck bed cover offers simple installation and proven durability and style. With many optional features and accessory upgrades, this is a very versatile truck bed cover that can be useful for any lifestyle.
Features:
Lift-assist arms.
Front piano hinge.
Wrap over sides and rear edges.
No drill installation.
Honeycomb reinforced roof.
Trusted Custom Pickup Toppers Dealer
TSA Custom Car and Truck in Carson City is an authorized UnderCover, Retrax, and ATC custom pickup toppers and truck accessories dealer. We strive to help our customers make the best decision for your vehicle, and we can professionally install any truck bed covers or camper shells. For more information, don't hesitate to contact us or stop by our shop in Carson City!
GET CUSTOM CAMPER SHELLS & TRUCK BED COVERS