Overlanding Custom Camper Shells
Whether you are driving through the mountains or the remote backcountry, you want to make sure that you have everything you need to embark on your next Overlanding excursion. TSA Custom Car & Truck carries everything you need for your next camping, off-roading, or hunting trip, with a variety of custom pickup toppers and camper shells from the brands A.R.B., Overland Vehicle Systems, and Smittybilt. Learn more about why we're a trusted overlanding camper shell supplier.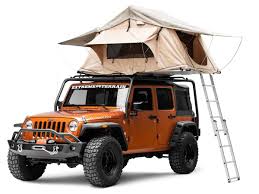 Smittybilt
Back in 1965, Basil "Smitty" Smith started his shop out of his garage. His goal was to create equipment for 4-wheel drive vehicles (trucks and Jeeps). Fast forward, and they have expanded their product offering to over 2,000! If you need a reliable and well-made product, check out Smittybilt's variety of overlander products.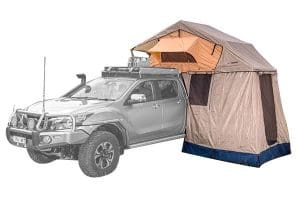 ARB
Today, ARB is known as Australia's largest manufacturer/distributor of 4×4 accessories. They have offices spread throughout the US and an export network that extends to more than 80 countries worldwide. Their philosophy is to provide high-quality, reliable, and practical products for overlander and outdoor lovers.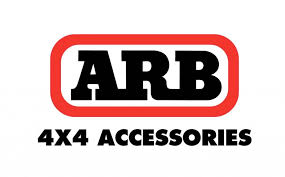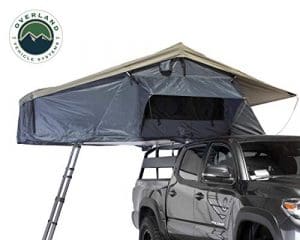 Overland Vehicle Systems
Overland Vehicle Systems provides a variety of tents, annex's, and awnings for your vehicle. They create their products with only the finest, best quality materials to ensure that your next outdoor adventure is a great one!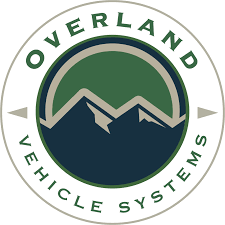 Trailers
There are several advantages to traveling with a trailer on your next overland expedition, including weight distribution, and you can keep your trailer loaded in between trips (less work for you). The upside to investing in a trailer is that they are less expensive, you are still able to use your towing vehicle when not Overlanding, and helps guide you through some of those more challenging trails.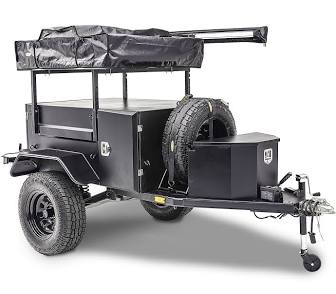 Tents
Overlanding tents give you the ability to explore the great outdoors and camp, hunt, or adventure wherever your vehicle can take you! Our tents are made from high quality materials that are not only weather-proof, but compatible with almost any terrain.It's rather easy to distinguish between Rooftop and Ground tents. Rooftop tents are situated on top of your vehicle or trailer, and ground tents are of course placed on the ground.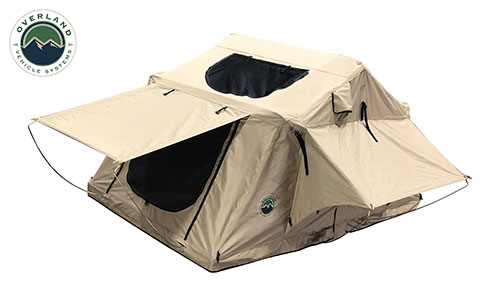 Fridges
Adding a portable fridge is the most popular upgrade when it comes to overlanding. Portable fridges are both useful and convenient.The first thing to think about before purchasing your portable fridge is the amount of energy it will be consuming. Depending on the weather, your fridge will be consuming anywhere from 1.0-4.0 amps in a day. This may be affected depending on the weather.One of the biggest pros to purchasing a portable fridge is the ability to carry perishable items that will last throughout the duration of your trip. With portable fridges you are able to carry all of your groceries and frozen goods.
Rough Country Refrigerator
Rough County's 45L Portable Refrigerator / Freezer (12 Volt | AC 110) is the perfect overlanding product for your next off-the-grid camping adventure. The PR 12 plugs into your UTV or vehicle with a DC power cord to guarantee ease of accessibility and multi-functional use.
The refrigerator is equipped with an airtight seal combined with fluoride free insulation to preserve heat via low energy consumption. Additionally, you can maintain separate temperatures for your refrigerator and freezer with a cooling range of -4° to 68° F, designed to survive harsh environments, extreme temperatures and any creatures you may encounter.
Built-in LED lights make the Rough Country Refrigerator easy to use day or night. The battery and voltage protection system lets all self-reliant nomads, adventure travel enthusiasts and remote work site agents rest easy while on the road in unfamiliar territory.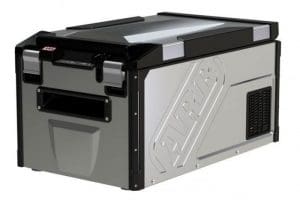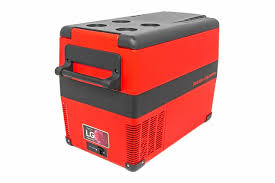 SmartCap
SmartCap, the world's first modular and stainless steel custom camper shell, guarantees unmatched protection and next-level organization for your truck bed. Made up of five panels, installation is user-friendly and you can customize your truck bed with components to keep your overlanding products dry and secure while providing a solid platform for rooftop tents.
Generators
Whether you are traveling in an RV, a van, or your truck, it may be time to consider investing in an inverter generator. An inverter produces AC (alternating current), converts it to DC (direct current), and then turns those currents into electricity. Generators are handy to have around in case you need to charge your electronics, power any camp lighting systems, and for your portable refrigerator!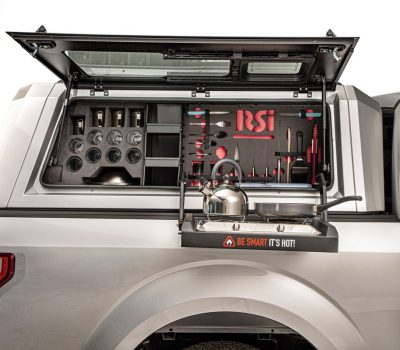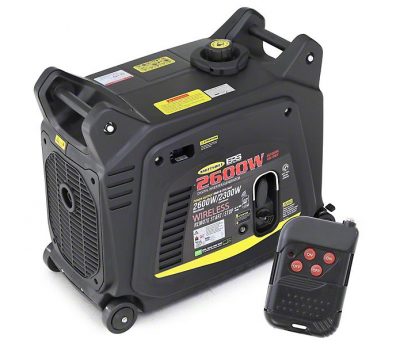 Solar Panels
Solar Panels are the best solution for those going camping in an RV or an expedition vehicle. If you are traveling in an RV or a trailer, it is recommended that you invest in a solar panel that has anywhere from 90 – 180 watts. If you are traveling in an expedition vehicle, such as a Jeep or a van, a 60-watt solar panel would be ideal.