SuperTruss Extension
The SuperTruss Extension is available in eight lengths from 21″ to 60″ and works exclusively with our SuperHitch or SuperHitch Magnum. It's rated to safely tow up to 14,000 lbs and 1,400 lbs tongue weight on a 21″ extension and 12,000 lbs. and 1,200 lbs. tongue weight on a 48″ extension.
Proudly made in the USA.
Other features of the SuperTruss Extension include:
Hardened reinforced hitch pin locations
Lateral-support safety chains
Optional SkidWheel
Lifetime Warranty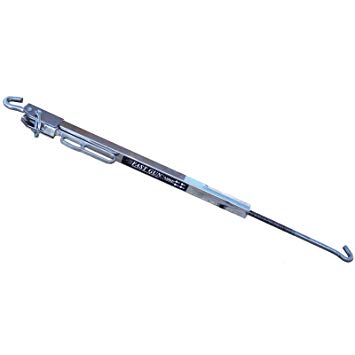 FastGun Turnbuckles
Cabover bed-mounted tie-downs are adjustable from 14-1/2″ to 21-1/2″. They are available in black, gray, white and polished stainless steel. When fulling spring-loaded and used with our TRUE Frame-Mounted Tie Downs, we will warranty the truck frame and camper anchor points for the extent of the manufacturer warranty. Covered by our lifetime warranty and proudly made in the USA. FastGun is the number one selling quick-disconnect turnbuckle. Their tension indicators determine perfect tension to hold down your truck camper while in use. Their turnbuckles are available for frame-mounted and bed-mounted tie-downs.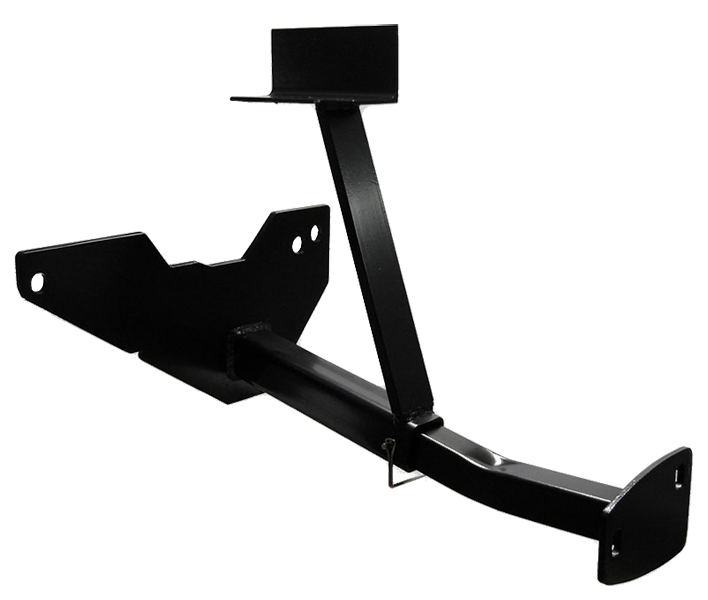 TRUE Frame-Mounted Tie Downs
TRUE Frame-Mounted Cabover Tie Downs are the best choice for securing your truck camper. The patented design incorporates four independent tie down points that bolt directly to the truck frame to dramatically improve stability and handling. They are engineered to fit tight and secure to your truck frame with no loss of ground clearance. Most applications are no-drill. These cabover tie downs are guaranteed to eliminate bed and bumper damage and come with a lifetime warranty. When used with any of our fully springloaded turnbuckles, we warranty the truck frame and camper anchor points for the extent of the manufacturer warranty. Proudly made in the USA.
Recreational Vehicle (RV)
Towing Accessories
TSA Custom Car and Truck provides numerous solutions for your RV or trailer Towing solutions. When considering your towing needs think of TSA as your professional resource for all questions and installations. We carry top of the line products such as: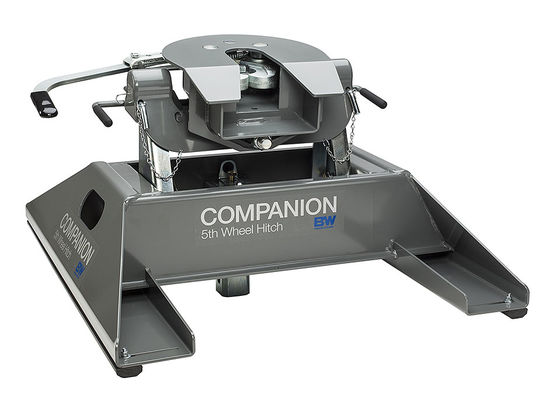 B&W Companion – 5th Wheel Hitch
• Fully articulating head allowing front to back and side to side pivoting
• Four vertical adjustments from 16″ to 19″
• 4″ of front to back adjustment with two coupler positions
• Easy to Reach Cam Action Handle
• 3/4″wrap around jaws for a strong, worry-free connection
• Polyurethane bushings prevent metal to metal contact
• Fits all Standard Mounting Rails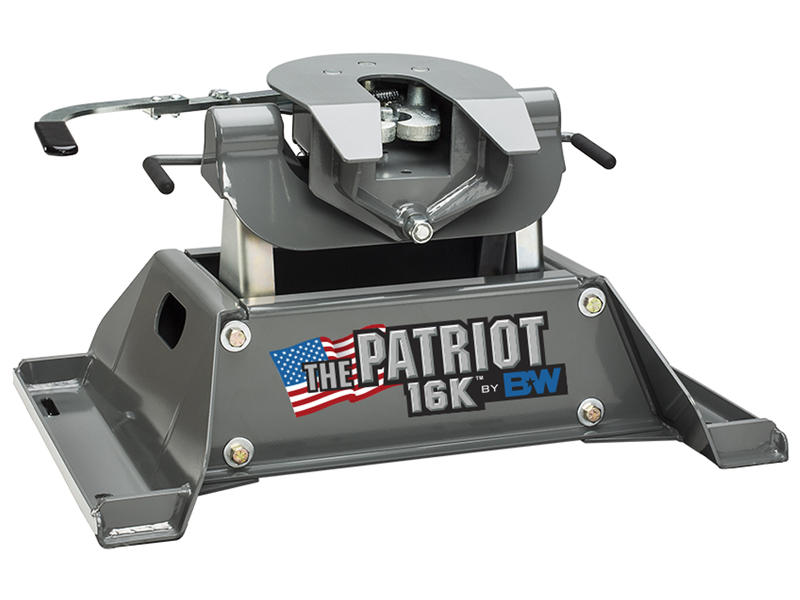 B&W The Patriot 16K – 5th Wheel Hitch
• Fully articulating head allows front to back and side to side pivoting
• Three vertical adjustments from 14.75″ to 16.75″
• 4″ of front to back adjustment with three coupler positions
• Cam action latching handle for easy release, even when parked on unlevel sites
• No mounting rails means using your truck for more than towing
• Utilizes the B&W Turnoverball under-bed mounting system. Pull a Gooseneck or a 5th Wheel with the same system.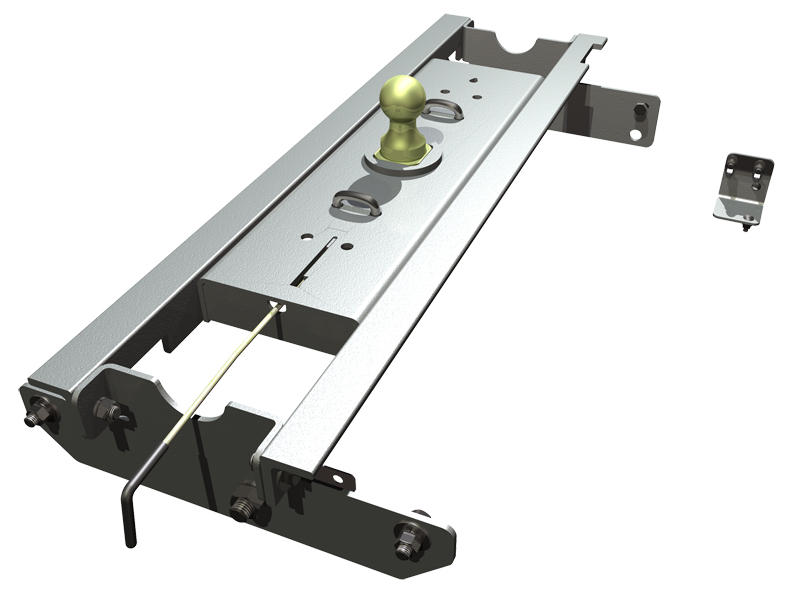 B&W TURNOVERBALL™ – GOOSENECK HITCH
A hitch when you need it… a level bed when you don't.
B&W Turnoverball™ Gooseneck Hitches convert to a level bed in seconds.
• Solid, machined 2 5/16″ ball
• Durable powder-coat finish
• Only a 4″ hole in the bed
• Bolts to existing holes in the frame with no drilling or welding
• Solid, one-piece machined receiver socket
• Flexible latch pin handle attached to a spring loaded, 5/8″ steel locking pin that goes completely through the ball
• Limited lifetime warranty
• Do not exceed your vehicle's tow rating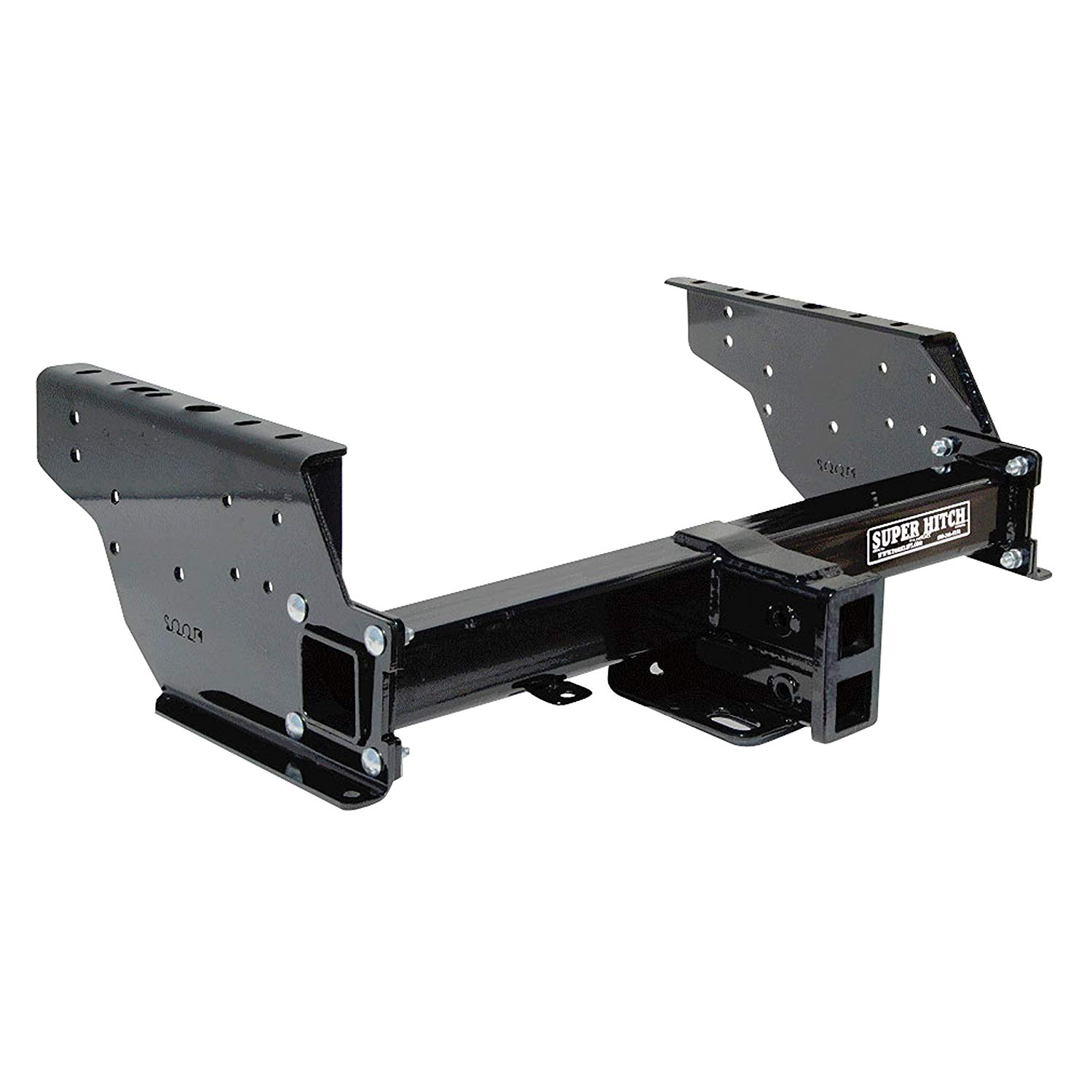 SuperHitch
SuperHitch develops products and programs to further the RV and automotive industries. They maintain their commitment to customer service and satisfaction by being available to their customers 24 hours a day. The SuperHitch is rated at 17,000 lbs and uses our patented dual receiver design (2″ upper and 2″ lower) to max out class five capacity among hitches. Many applications don't require drilling and are compatible with industry-standard ball mounts. It comes with high penetration dual shield welding and hardened reinforced hitch pin locations. Lifetime Warranty & Proudly made in the USA.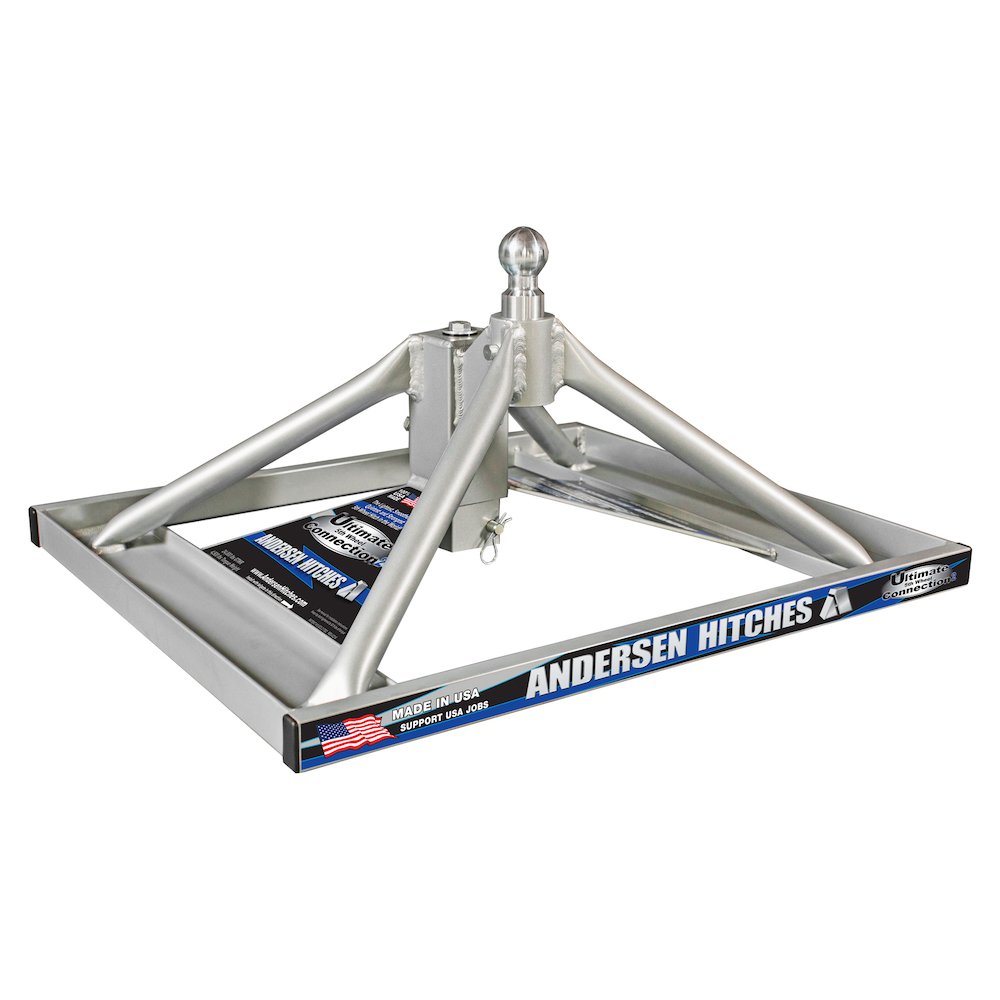 Andersen Ultimate 5th Wheel Connection Hitches
Andersen's 5th Wheel Connection hitches are some of the lightest and easiest to install hitches on the market. The base weight for their Ultimate Connection 2 is a mere 35 lbs, making installation a breeze. The Ultimate 5th Wheel Connection hauls a mighty 24,000 lbs GTWR (gross trailer weight rating) and 4,500 lbs tongue weight.
• Works with all standard gooseneck hitch brands
• Compatible with regular and 3″ off-center ball
• Base installation in less than a minute and complete installation in 5
• 3 height adjustments: 16-3/4″ low, 17-7/8″ middle, and 19-1/8″ upper positions
• Base weight 35 lbs
• 24,000 lbs GTWR and 4,500 lbs tongue weight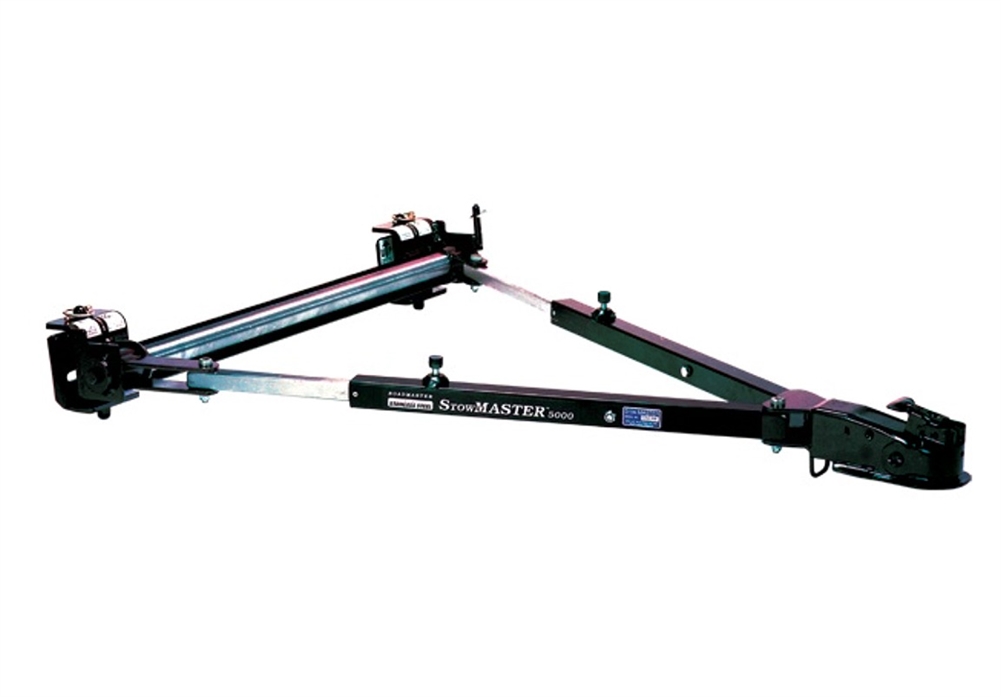 Roadmaster Tow Bars
Since the very first tow bar, ROADMASTER has produced high-quality, esthetically-pleasing tow bars for customers all over the world.
ROADMASTER uses computerized testing on every new tow bar design. The program is called "FEA," which stands for "Finite Elemental Analysis."
If that sounds complicated, that's because it is — FEA is the same program NASA scientists use to test their new designs.
ROADMASTER was the first towing products manufacturer to use computerized testing — as well as "real world" physical testing — to ensure structural integrity, longevity and the safety of your family.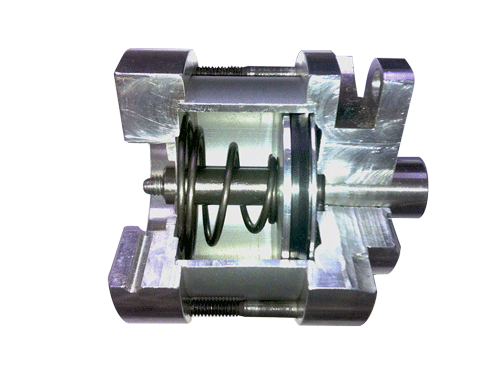 M&G Braking System
M&G Braking Systems are the most effective braking control system on the aftermarket today. With each brake model, we will install an air cylinder in your tow vehicle plus a "quick-connect" air pressure line between your RV and four-down tow vehicle. When you press the brakes in your RV, the brakes in your tow vehicle will be simultaneously and automatically applied through the pneumatic line, giving you the additionally needed braking control and braking force for safe stopping action.
For each model braking control system described here, our patented air cylinder will be mounted in the towed vehicle between the master brake cylinder and vacuum booster. An air pressure line will be connected to the RV's air brake system and extended to this special air cylinder in the towed vehicle, with a quick disconnect arrangement between the two vehicles.
Our system can solve your motor coach/towed vehicle braking problems! This added margin of safety can help protect your life, the well-being of your passengers and the huge investment you have in your RV and towed vehicles.