Carson City Hitches
Custom Towing Accessories
TSA Custom Car and Truck provides numerous solutions for your RV or trailer towing solutions. When considering your towing needs, think of TSA as your professional resource for all questions and trailer hitch installation services. We carry top of the line hitches in Carson City, NV such as: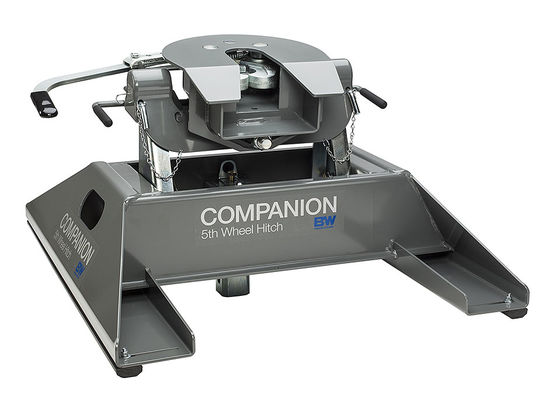 B&W Companion – 5th Wheel Hitch
• Fully articulating head allowing front to back and side to side pivoting
• Four vertical adjustments from 16″ to 19″
• 4″ of front to back adjustment with two coupler positions
• Easy to Reach Cam Action Handle
• 3/4″wrap around jaws for a strong, worry-free connection
• Polyurethane bushings prevent metal to metal contact
• Fits all Standard Mounting Rails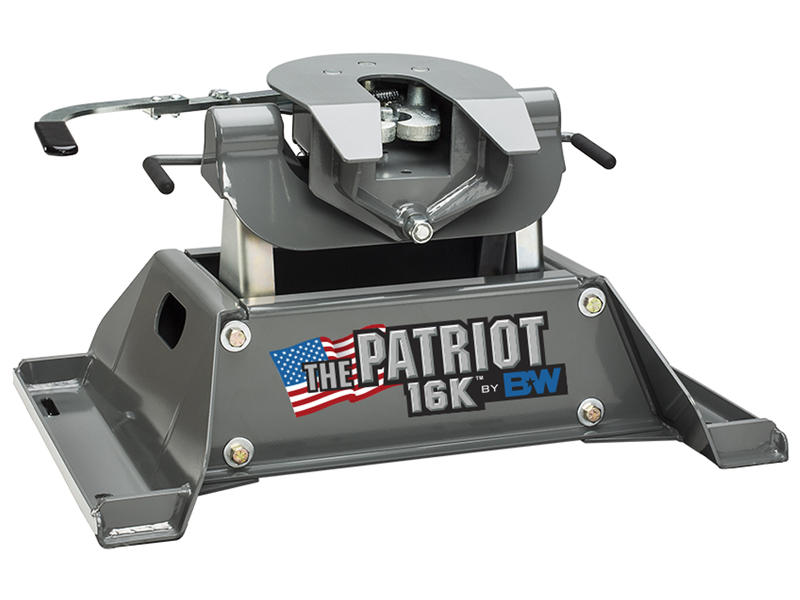 B&W The Patriot 16K – 5th Wheel Hitch
• Fully articulating head allows front to back and side to side pivoting
• Three vertical adjustments from 14.75″ to 16.75″
• 4″ of front to back adjustment with three coupler positions
• Cam action latching handle for easy release, even when parked on unlevel sites
• No mounting rails means using your truck for more than towing
• Utilizes the B&W Turnoverball under-bed mounting system. Pull a Gooseneck or a 5th Wheel with the same system.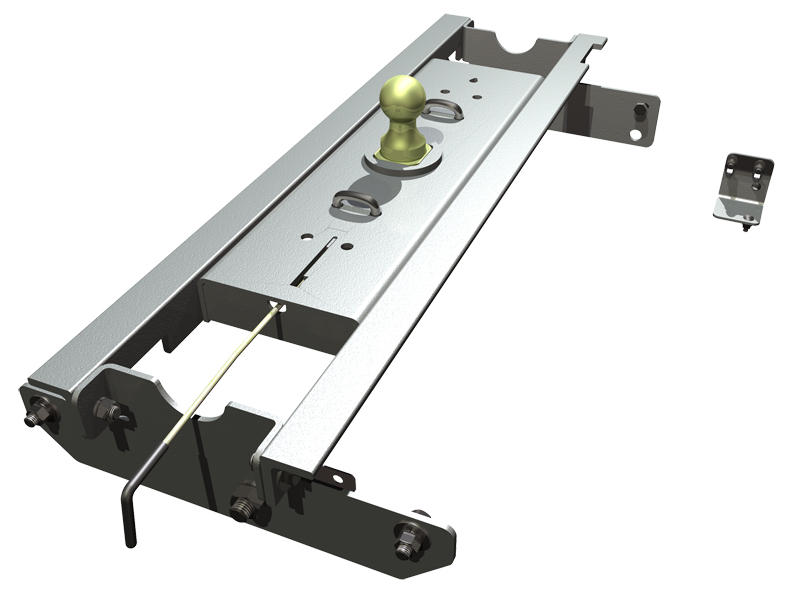 B&W TURNOVERBALL™ – GOOSENECK HITCH
A hitch when you need it… a level bed when you don't.
B&W Turnoverball™ Gooseneck Hitches convert to a level bed in seconds.
• Solid, machined 2 5/16″ ball
• Durable powder-coat finish
• Only a 4″ hole in the bed
• Bolts to existing holes in the frame with no drilling or welding
• Solid, one-piece machined receiver socket
• Flexible latch pin handle attached to a spring loaded, 5/8″ steel locking pin that goes completely through the ball
• Limited lifetime warranty
• Do not exceed your vehicle's tow rating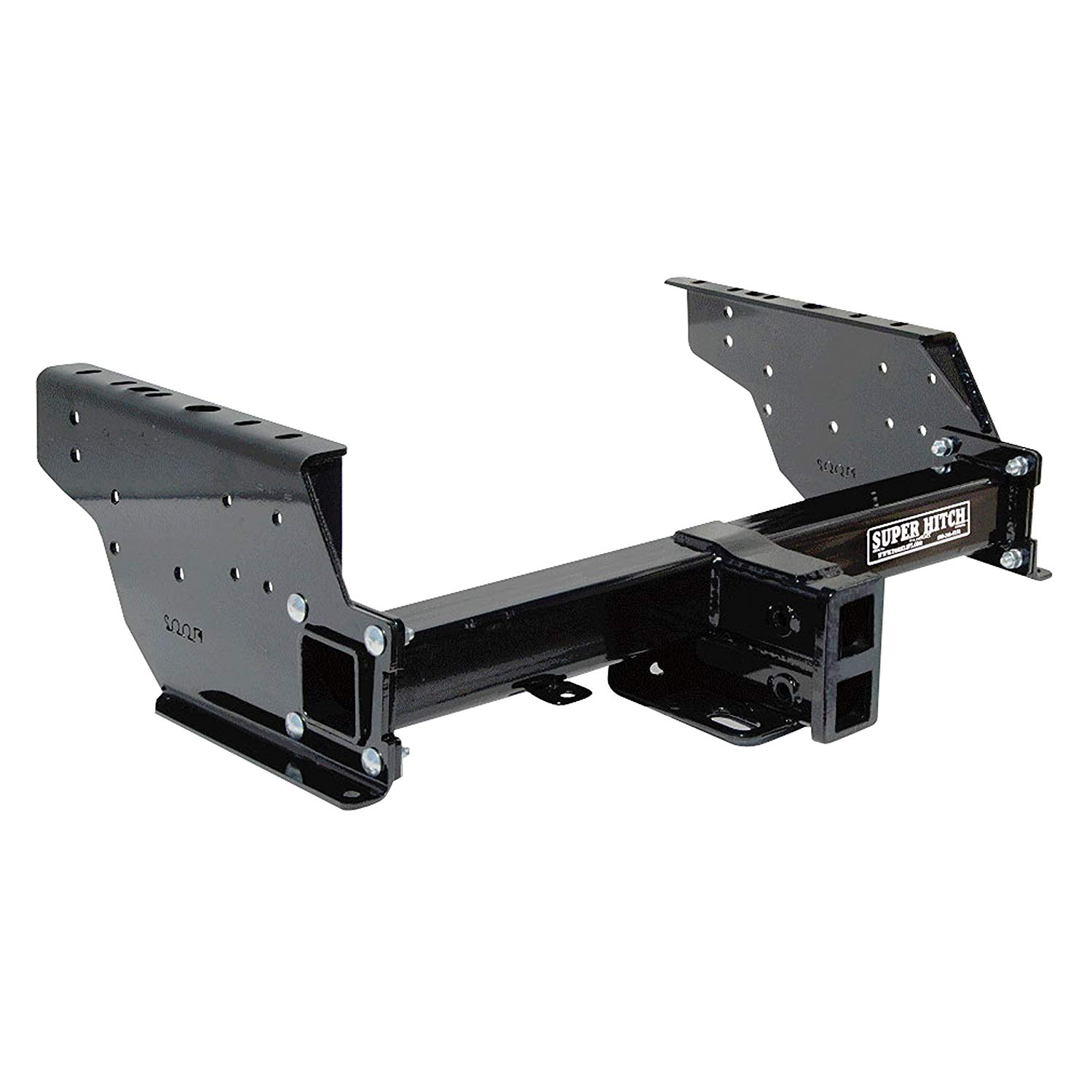 SuperHitch
SuperHitch develops products and programs to further the RV and automotive industries. They maintain their commitment to customer service and satisfaction by being available to their customers 24 hours a day. The SuperHitch is rated at 17,000 lbs and uses our patented dual receiver design (2″ upper and 2″ lower) to max out class five capacity among hitches. Many applications don't require drilling and are compatible with industry-standard ball mounts. It comes with high penetration dual shield welding and hardened reinforced hitch pin locations. Lifetime Warranty & Proudly made in the USA.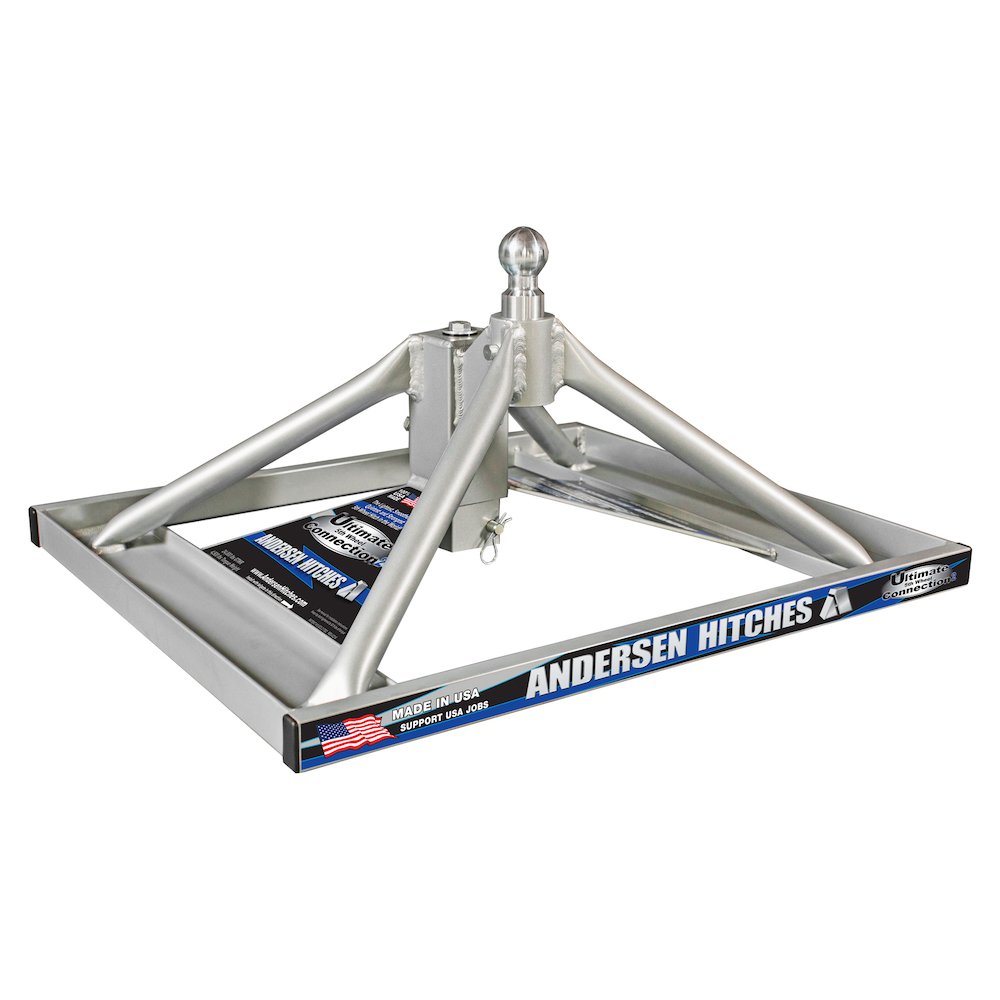 Andersen Ultimate 5th Wheel Connection Hitches
Andersen's 5th Wheel Connection hitches are some of the lightest and easiest to install hitches on the market. The base weight for their Ultimate Connection 2 is a mere 35 lbs, making installation a breeze. The Ultimate 5th Wheel Connection hauls a mighty 24,000 lbs GTWR (gross trailer weight rating) and 4,500 lbs tongue weight.
• Works with all standard gooseneck hitch brands
• Compatible with regular and 3″ off-center ball
• Base installation in less than a minute and complete installation in 5
• 3 height adjustments: 16-3/4″ low, 17-7/8″ middle, and 19-1/8″ upper positions
• Base weight 35 lbs
• 24,000 lbs GTWR and 4,500 lbs tongue weight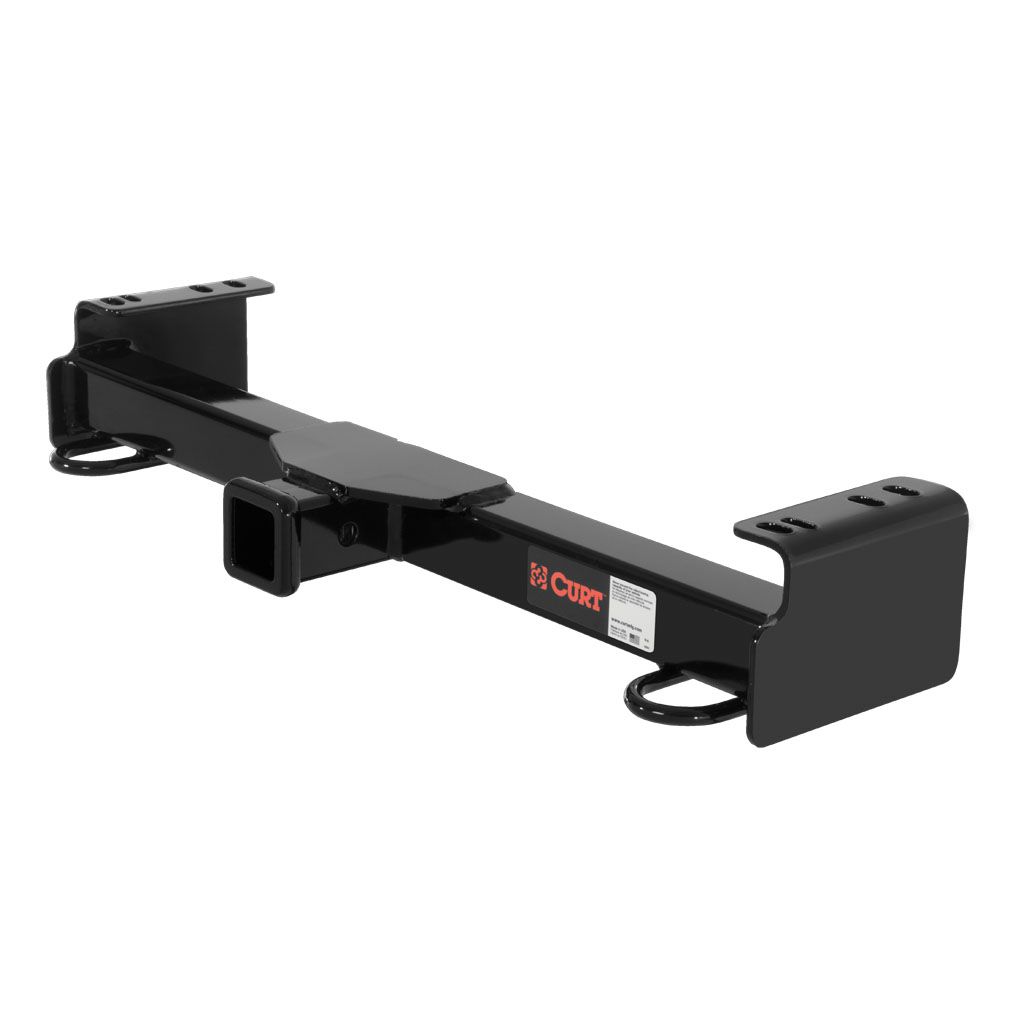 CURT Hitch
A CURT trailer hitch is the link to your lifestyle, equipping your vehicle for work or play and empowering you to pursue your passion. Our trailer hitches are designed and manufactured to give you the confidence to take on the road. These hitches set the industry standard for manufacturing capabilities, product innovation, and safety testing.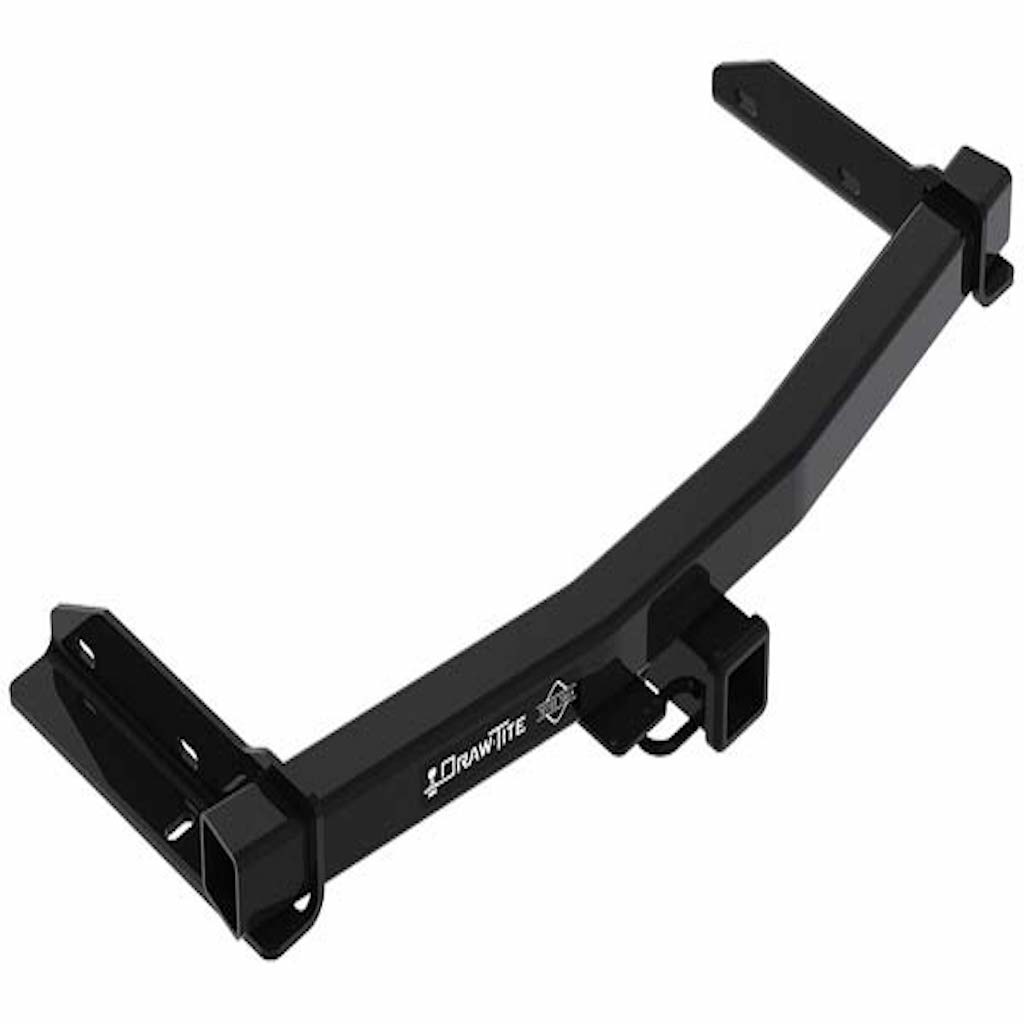 Draw-Tite Hitch
Since 1946, Draw-Tite has strived to provide the perfect trailer towing system for each application. Draw-Tite is now the premier brand for custom trailer hitches and provides top quality in every hitch and receiver that they make. Computer-aided design and fatigue stress testing are done to ensure a strong design that will withstand any road abuse.