SmartCap, the world's first modular and stainless steel custom camper shell, guarantees unmatched protection and next-level organization for your overlanding vehicle. Made up of five panels, installation is user-friendly and you can customize your truck bed with components to keep your overlanding products dry and secure while providing a solid platform for rooftop tents.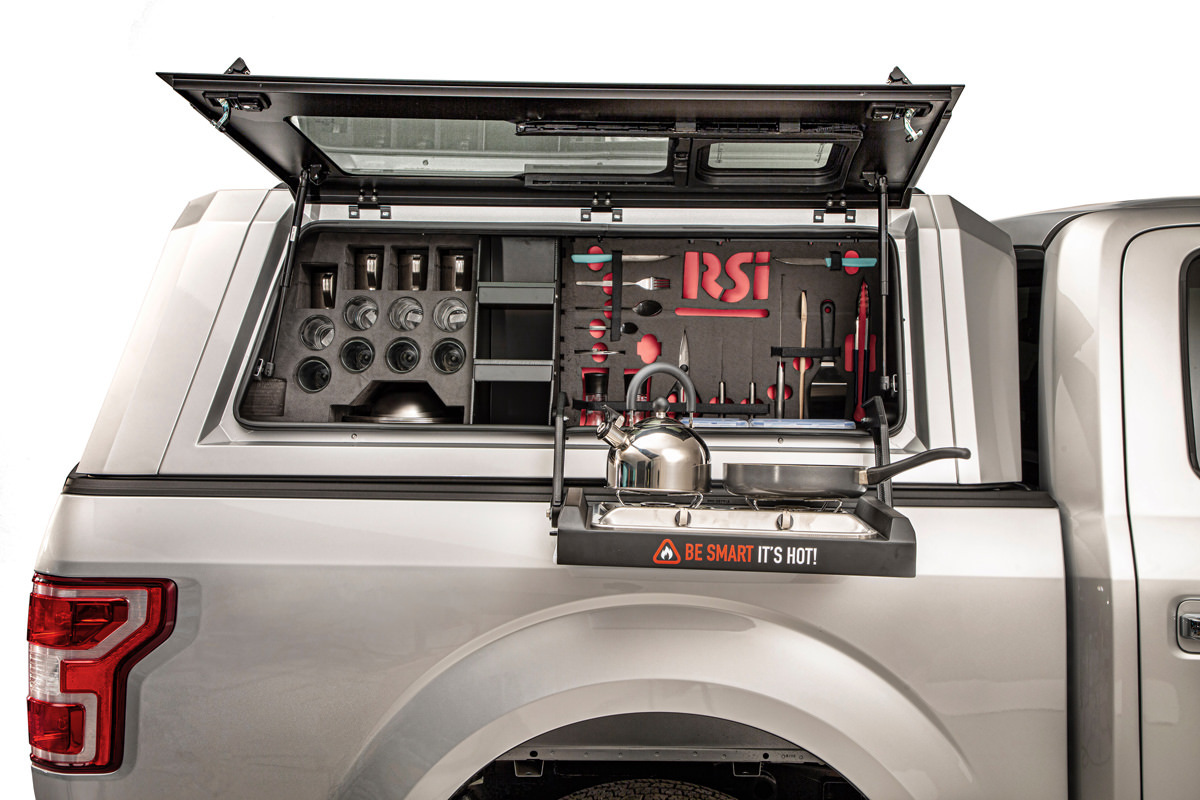 SmartCap Features
Purchase the SmartCap custom truck camper shell online and ship directly to your home – for FREE!

Fully modular using a unique 5-piece design and top-notch sealing agents to prevent elements from reaching the cargo area.

Innovative Gullwing door openings provide convenient access the cargo area.

Forged from premium stainless steel, ensuring durability and weather resistance.

Good to hold up to 770 lbs. in weight, meaning you can use the roof with confidence to carry all your gear! Utilize the built-in mounting rails to add a Platform Rackor Drop Rack and take full advantage of the space with endless mounting possibilities.

Easy removal in 15 minutes or less, giving you the flexibility to use your cargo bed when needed.

Loads of customization options thanks to Smart Component accessories.

Exclusive, positive pressure air vent keeps dust from entering the cap.

SmartCap uses OE fitment locations. No drilling or unnecessary adaptations needed. 

Perfect fit on late model Ford, Chevy, GM, Ram, Toyota, and Jeep Gladiator pickup trucks .

3-year limited warranty.
Premier Jeep or Truck Hard Shell
Your vehicle will stand the test of time with the unique stainless steel, impact resisting SmartCap. It can support 330 pounds when it's in motion and 770 pounds while stationary. A positive pressure air vent filters in fresh air without dust and built-in mounting rails accept a wide variety of roof racks.
The gull-wing doors are 17 percent larger than standard fiberglass truck toppers and provide convenient access to the entire truck bed. Located just above the rear door is an additional brake light for added visibility. Best of all, the customized configuration possibilities are endless for all of your adventure needs.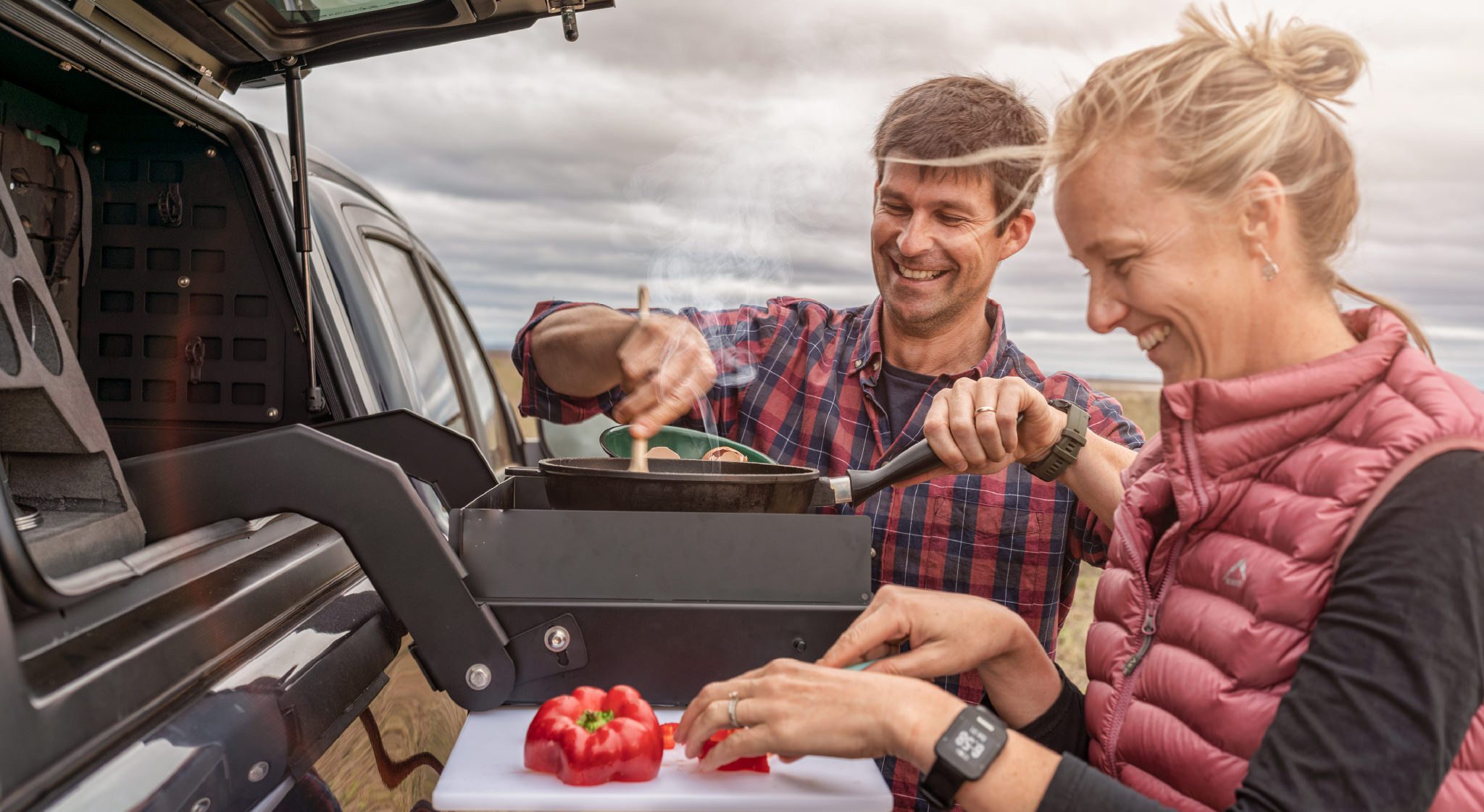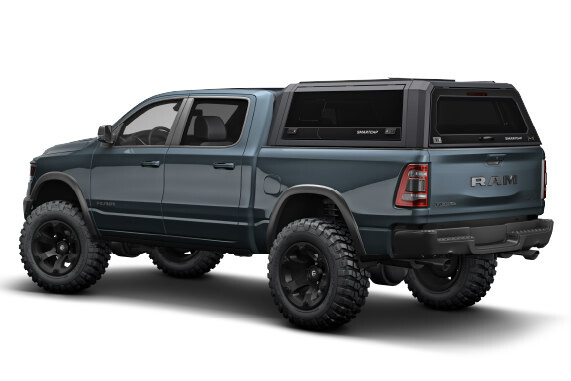 EVOSport
Ideal for the hunter, fisherman, or weekend warrior, the SmartCap EVO Sport is forged from steel – not fiberglass. You could say it's built like a truck and not like a boat. From off-roading adventure to performing on the job site, your SmartCap can withstand the daily abuse you give it while supporting up to 330 lbs of payload when moving or 770 lbs. when parked. That's heavy-duty.
EVOaAdventure
The SmartCap EVOa Adventure has been built for extreme on-road and off-road use. From its 5-piece modular stainless steel design to the double-walled stainless steel Gullwing doors with interior MOLLE panels for mounting your gear, this thing will take all the adventure you can throw at—and then some.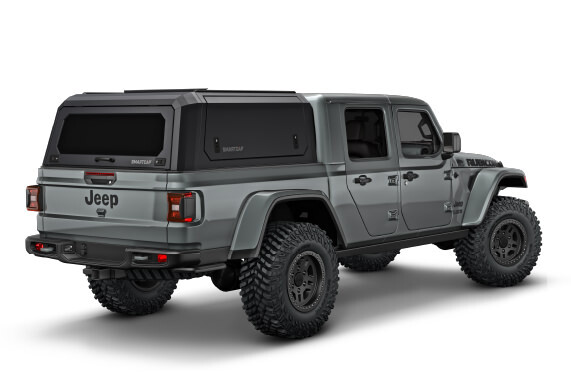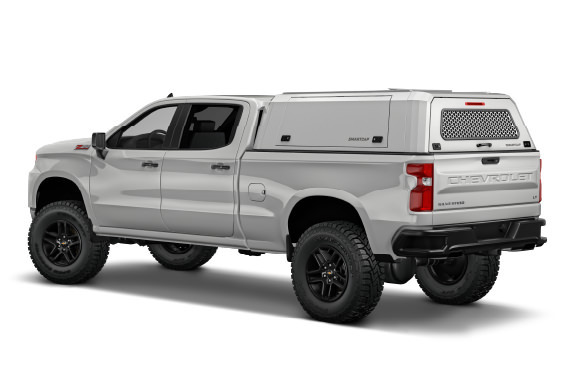 EVOcCommercial
Designed for the serious tradesmen or captain of a commercial fleet, the SmartCap® EVOc Commercial is a brilliantly engineered truck bed system. Built from commercial grade stainless steel, the large Gullwing doors provide greater access and security for your truck bed. Best of all, the customized configuration possibilities are endless.
BedReplacement
Perfect for overlanders, ranchers, or farmers, the SmartCap® Bed Replacement System is built to take heavy-duty abuse, while still delivering the ultimate in truck bed organization. From the frame up, the Flat Bed's design maximizes space with a large drawer and side bins for containing your gear. Add a set of Drop Sides for bed containment or a SmartCap XL for a whopping 74 cubic feet of water-tight, dust-free, fully enclosed storage. This is forward thinking for the back of your rig.