TSA Custom Car and Truck carries top of the line brands for custom pickup camper shells and bed covers. These custom pickup toppers and camper shells are not only cool and aesthetically appealing, but can provide much protection for your truck as well. Both allow for safe transportation of equipment, increased security, and better storage organization. From ARE to Tradesman truck tops, we have a variety of custom truck accessories to choose from. Explore the brands we carry below!

ARE Custom Truck Camper Shells & Bed Covers
ARE is not only the largest single-brand manufacturer of truck caps and hard tonneau bed covers in the U.S.A, but they are also the only ISO certified pickup camper shell manufacturer in America. ARE's commitment to higher quality products was established at the founding of the company in 1969 and has made it a top supplier. TSA Custom Car and Truck offers the highest standard of custom truck accessories!
CX Revo
The new CX Revo features a frameless tailgated formed rear door, Urethane side window technology, ActiveTilt LED light activation, OneMotion intuitive rear door handle, and an optional frameless slider. Your new CX Revo can be installed in minutes!

CX Evolve
The CX Evolve has a more modern design while still holding onto that classic function. It features frameless tailgate formed rear door, optional ActiveTilt LED light activation, OneMotion intuitive rear door handle, a lighted interior, and is painted to match your truck. The easy clamp-on installation can be done to your truck in minutes!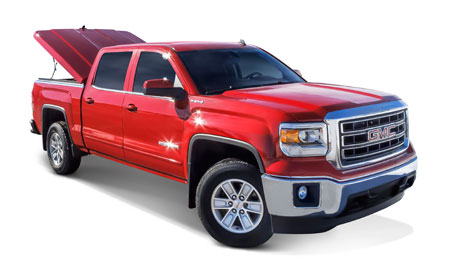 LSII Series
The ARE LSII Series truck bed covers offer truck specific styling, premium components, and a unique lift assist system for user-friendly opening and closing. This industry-leading tonneau cover is rated #1 by consumers – Frost Sullivan Award, and for a good reason.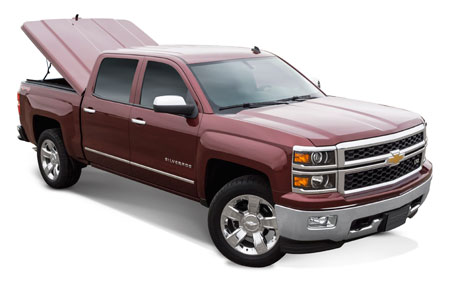 LT Series
A.R.E.'s L.T. Series Tonneau Covers have sleek, contemporary styling, tight, secure fit, and superior color-matched paint will dramatically enhance the look of your truck. The L.T. Series will add beauty to your truck, provide a water-resistant and secure storage area for your cargo, and increase your vehicle's gas mileage by reducing wind drag.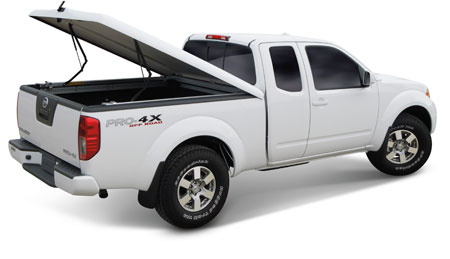 Z Series
The Z Series shells were designed to provide the best fit possible. These ARE truck bed covers have frameless doors and windows which deliver a blended exterior look.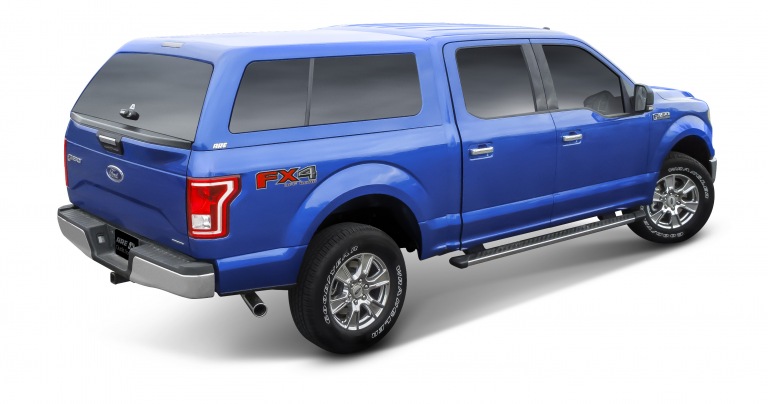 TW Series
The TW Series of camper shells maximizes your truck bed's storage capacity. The cap is perfect for loading and hauling all of your gear while keeping an aerodynamic frame when hauling a camper trailer.

V Series
The V Series is a more traditional style that blends well into the truck with its smooth, clean lines. This model offers many different options to fit your needs. Consider the side toolbox option for better organization and functionality.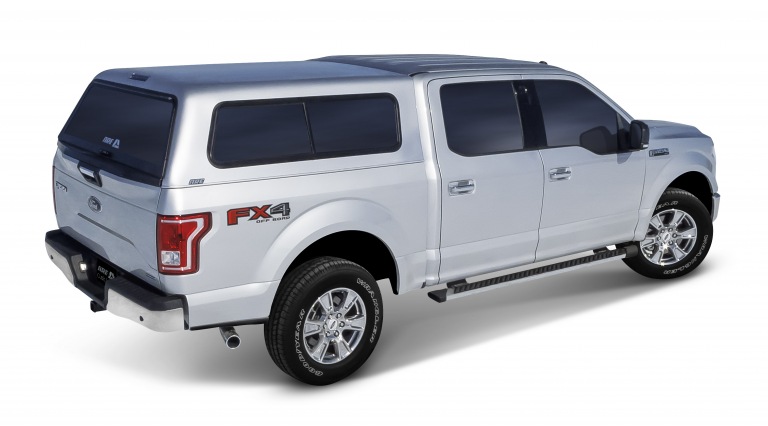 Overland Series
The Overland Series of camper shells from ARE offers tougher, more rugged truck caps. The two-tone design is perfect for the off-road life with its protective coating, increasing the strength for high-stress activity.

MX Series
The MX Series has a mid-high roof, which provides better headroom and maneuverability. It's excellent for high storage capacity beds and easy access for all of your gear.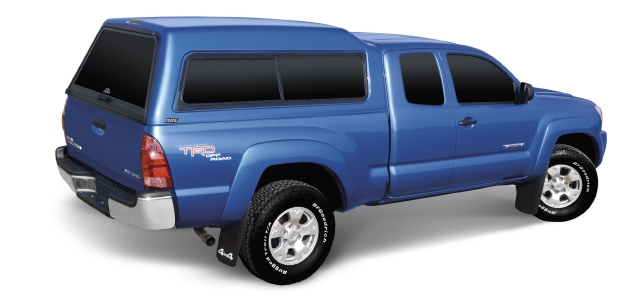 CX Series
The CX Series is a brilliant combination of style and functionality. ARE designed these truck bed covers to not only look great but also to provide excellent strength for work and play.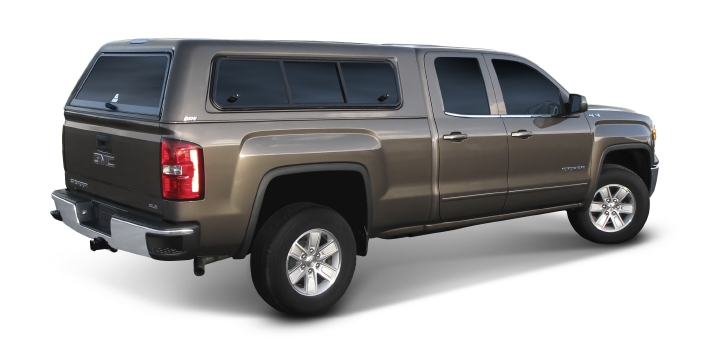 DCU Series
A.R.E. Deluxe Commercial Unit offers an array of options to fit your specific needs. Whether your line of work is construction, maintenance, delivery, or any other job that requires easy access and/or high volume, A.R.E. builds DCUs that will make your job easier. The DCUs feature STRATTEC® lock cylinders in its folding T-handles on all doors. Other options to customize include a selection of door sizes and window options, various toolbox configurations, and roof ladder racks. A.R.E. will custom-build a DCU to meet your needs.

SmartCap
SmartCap, the world's first modular and stainless steel camper shell, guarantees unmatched protection and next-level organization for your truck bed. Made up of five panels, installation is user-friendly and you can customize your truck bed with components to keep your overlanding products dry and secure while providing a solid platform for rooftop tents.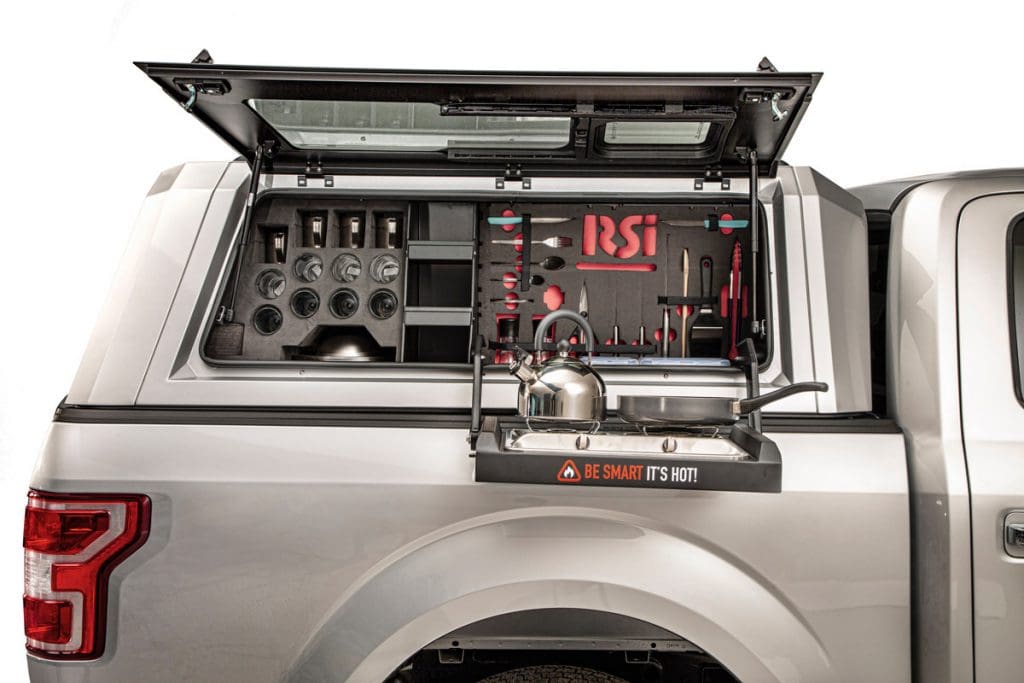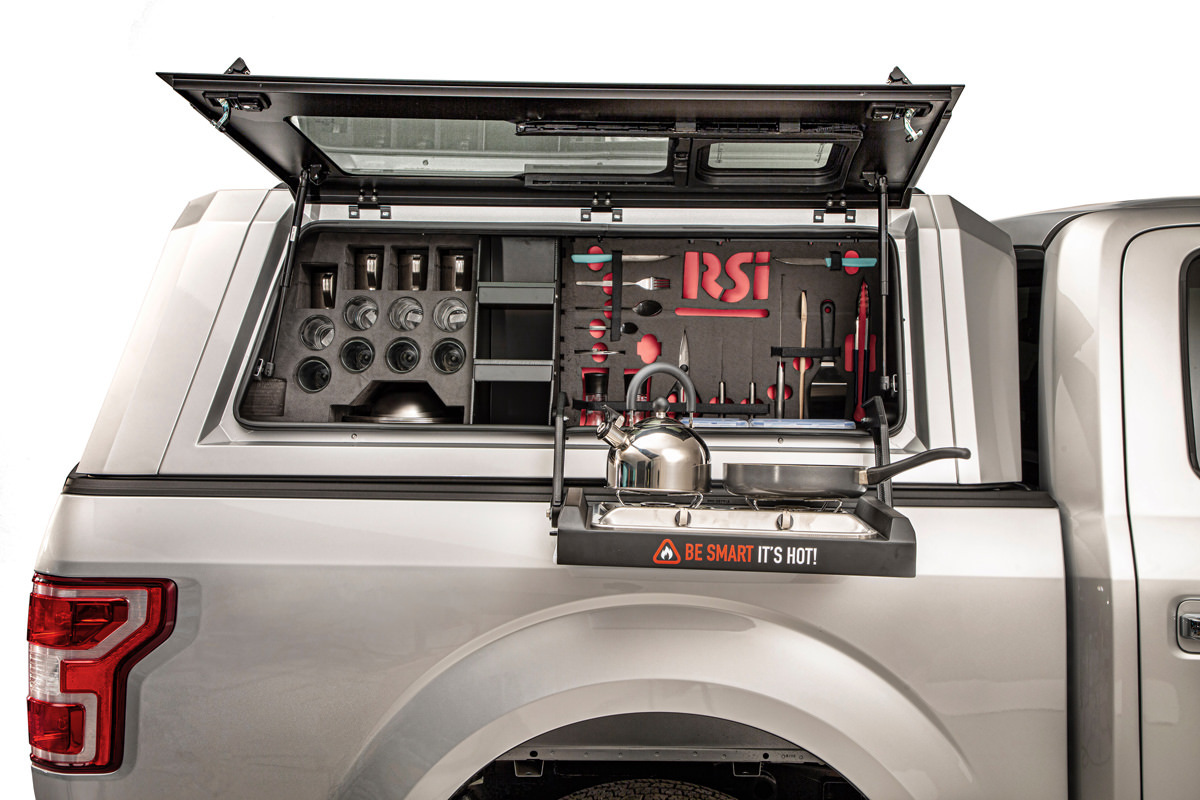 Undercover Truck Bed Covers
Undercover truck bed covers are the lightest hard-shell custom pickup toppers in the industry with unparalleled strength and durability. All of these truck accessories are very easy to remove and reinstall. Undercover uses ABS composite material and advanced technology to ensure that you get the highest level of quality, a weather-tight fight that seals from the elements, and the custom-fit cover available. Undercover truck bed covers come in three different styles that have the same basic features and outstanding quality.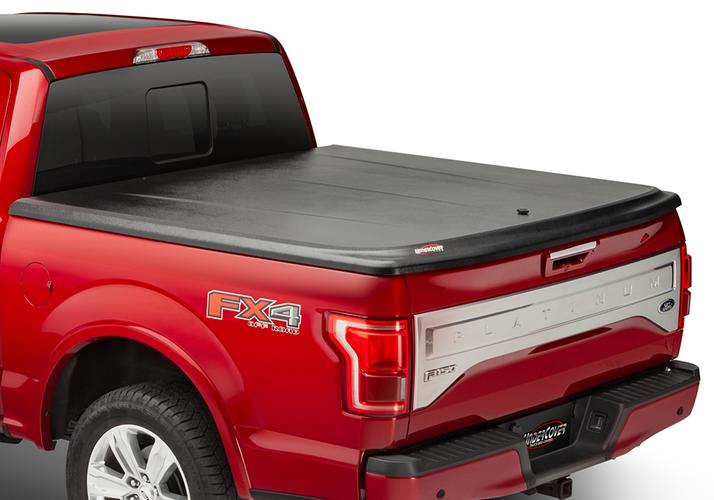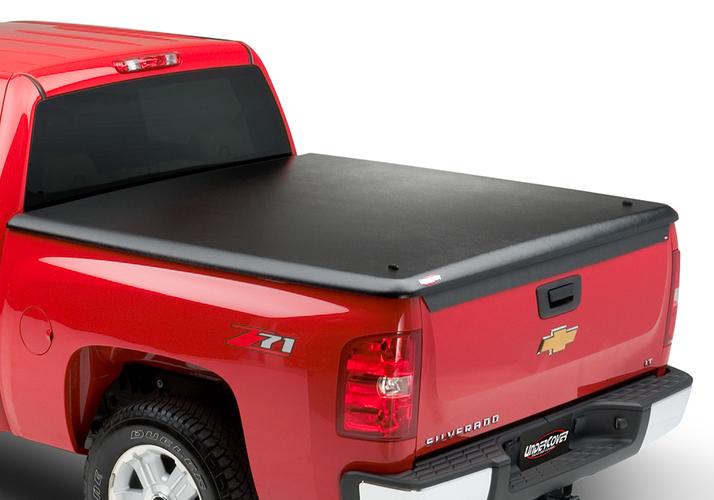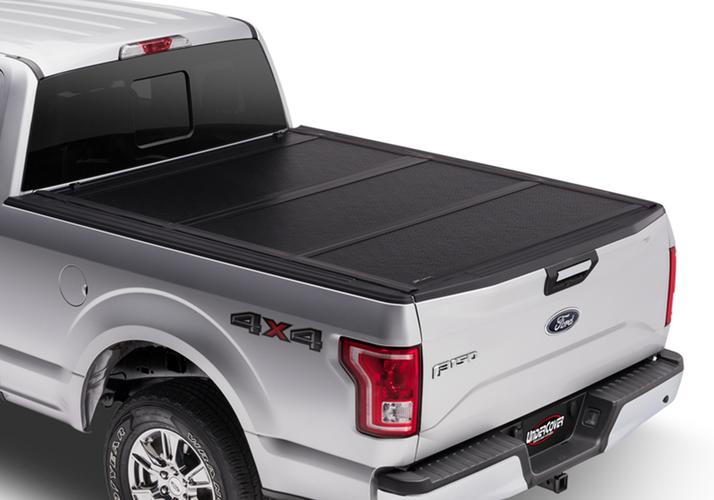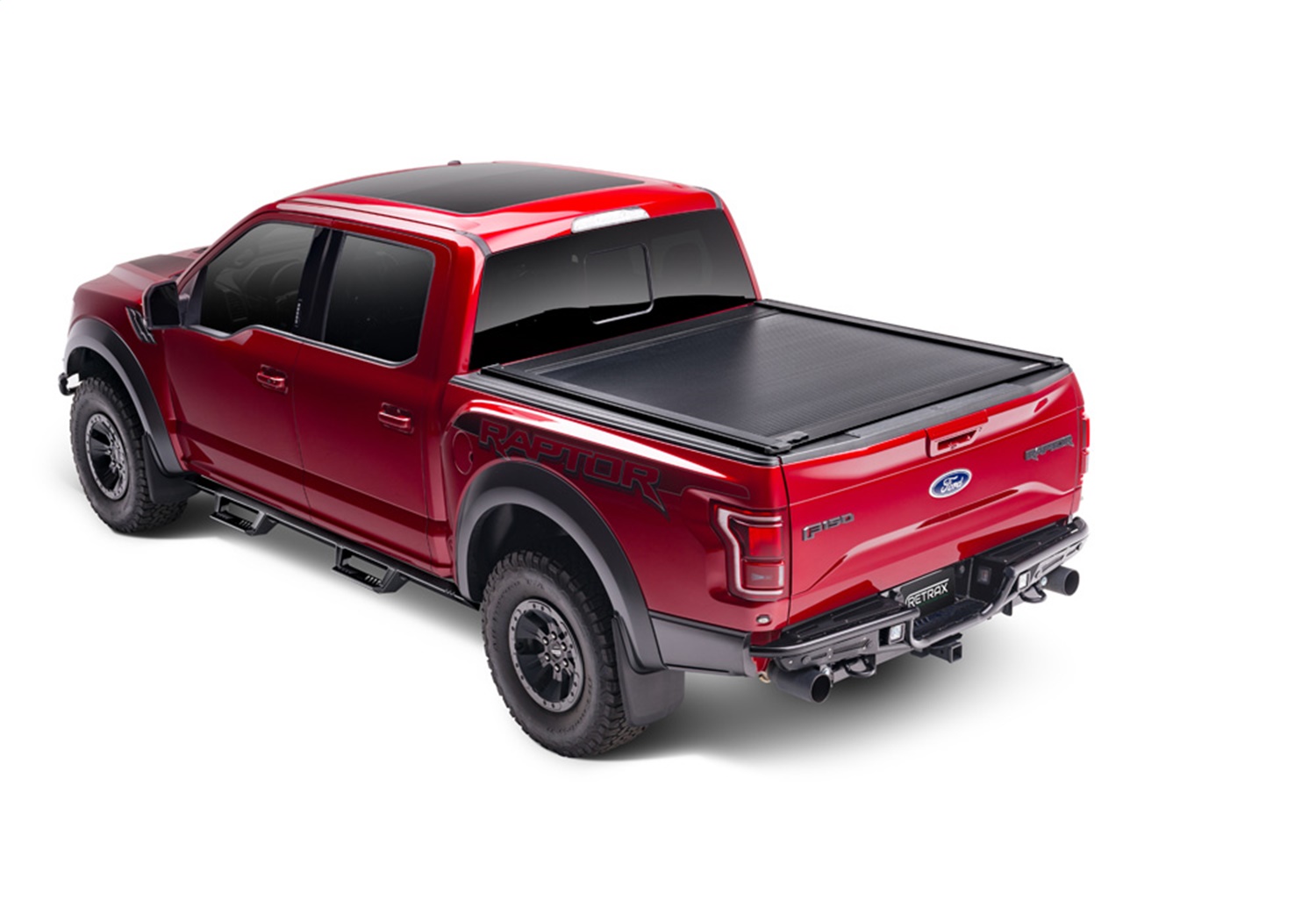 RETRAX Truck Bed Covers
RETRAX truck bed covers are unique custom accessories for trucks because they are manufactured from polycarbonate, a durable thermoplastic commonly known as LEXAN®. Sealed ball-bearing rollers mounted onto aluminum support beams allow the retractable tonneau cover to retract or close easily without pull straps, Velcro, snaps, or springs, the RETRAX truck bed covers are also key lockable in any position along the rail. This patented low profile design incorporates a front cover flush with the rolling tonneau cover streamlining the overall appearance and providing a firm, dependable seal to help keep your truck bed dry.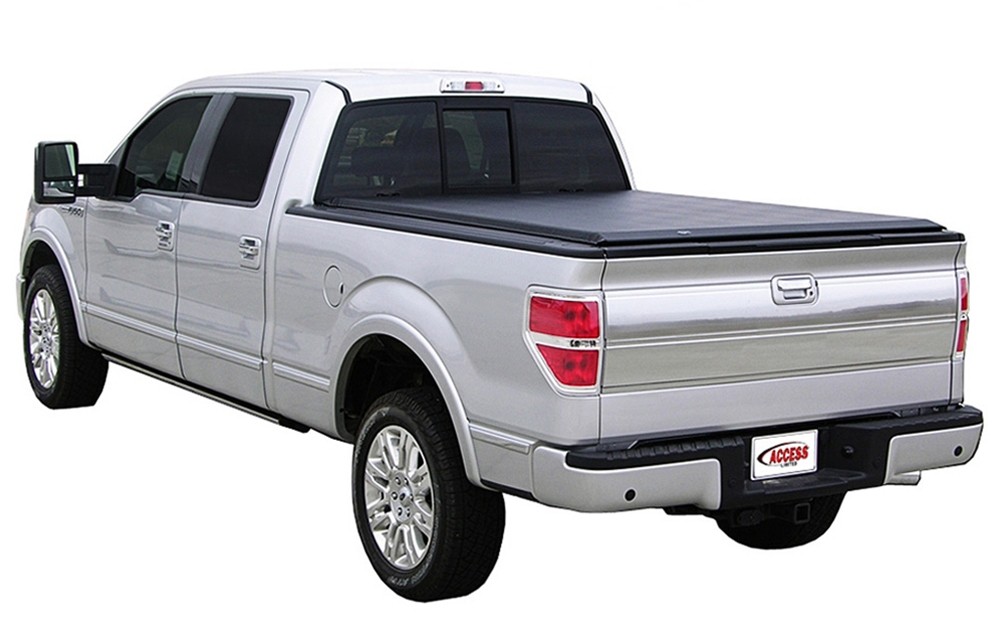 Access Roll-Up Truck Covers
The Access Roll-Up tonneau truck covers give you the adaptability you need and the sporty look you want. Tonneau covers are custom accessories for trucks that are made model specific for the tightest fit. Access Roll-Up truck covers are available for most Chevy, GMC, Ford, Dodge, Nissan, Mazda, and Toyota pickup trucks. This roll-up tonneau cover uses the XT-Dial to ensure tension control, Tite Bite Clamps to secure the cover to your truck bed, a latching system, and storage straps. This cover will be with you for the life of your pickup.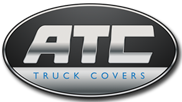 ATC Truck Covers
ATC makes high-end custom accessories for trucks made with durable, fiberglass parts. All ATC truck covers are products from the U.S. produced just outside Kansas City.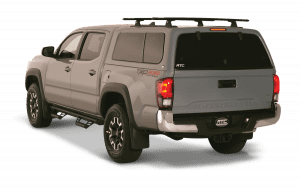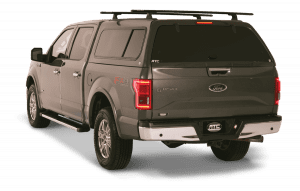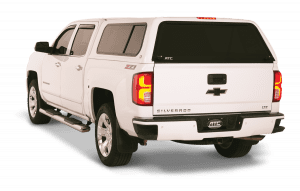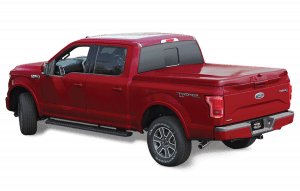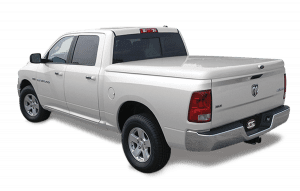 ---
Still here? There's a lot of custom pickup toppers out there. If you're looking for custom products but don't know which one is right for your vehicle – give us a call! We are happy to provide you with any information about which camper shell or bed cover fits your needs and vehicle. But here are our recommended brands!