While your car or truck may be great, there is always something about it that can be upgraded to make your vehicle even greater. TSA Custom Car and Truck has the best custom car and truck accessories in the Reno and Carson City, NV areas.
CONTACT TSA CUSTOM CAR AND TRUCK
Paint Protection – Keep Your Car Looking Good
Of all the custom car accessories, the easiest and most effective way you can upgrade your car is with paint protection. The paint protection film is an invisible shield that prevents your car's paint job from degrading. Brands like Llumar and XPEL provide incredible paint protection films that protect against:
Abrasions

Scratches
Small road debris
Bugs and insects
Winter sand and salts
Not only do paint protection films keep your car looking great, but they also enhance your car's resale value!
Cold Air Intakes – Better Air, Better Performance
Many engine modifications are expensive, time-consuming, and not really worth it. Cold air intake may just be the most undervalued car accessory you can put on your engine. Fairly inexpensive and easy to install, cold air intakes make your engine more powerful. Cold air intakes move the air filter outside the engine so that cooler air can enter the engine to combust. Colder air is more dense, which means better combustion, which means more power coming out of your engine. Sounds pretty good, right?
Performance Exhausts – Making Your Car Breathe Better
Where cold air intakes improve your vehicle's "inhale", performance exhausts improve your vehicle's "exhale". Factory exhaust systems typically referred to as "crush-bend" systems, contain a crinkled area of the pipe that slows down the escape of gas. Less gas that can escape means that your car won't be able to perform as well as it should. One solution comes in the form of an aftermarket exhaust product referred to as a "mandrel bend". A mandrel bend keeps the diameter of the pipe consistent throughout the whole pipe. This consistency allows for more air and gas to exit the pipe. Performance exhausts make some of the perfect car accessories.
Performance Suspension
When you think of suspension, you probably automatically think of off-roading. However, your car can benefit from a suspension upgrade even if your car is just used for cruising. Car accessories that upgrade suspension with sway bars and coil springs will make your car more grounded and stable. A more grounded car will have an easier time accelerating and turning.
Of course, if you live in Nevada, then off-roading is probably why you are looking for suspension. According to TSA Custom Car and Truck, replacing your shocks, struts, sleeves, springs, and mounts will make your car ready for the dirt trails. Your shocks and struts will make your car capable of taking on rocky and uneven roads. Upgraded sleeves make your car's struts rebound better when taking a hit while also reducing the nose dive your car does when braking. Lastly, new motor mounts will lessen engine rocking and give it more pull when you accelerate.
Wheels and Tires
Nothing improves the look and feel of your car like a new set of wheels. Whether it be for performance, luxury, or just to raise your truck even higher, TSA has the best tires and wheels in Carson City to satisfy your needs. TSA's selection ranges from classic brands such as Firestone and Bridgestone to more advanced products from the likes of American Eagle Wheel and Mickey Thompson. See our selection of over 20 tire and wheel brands.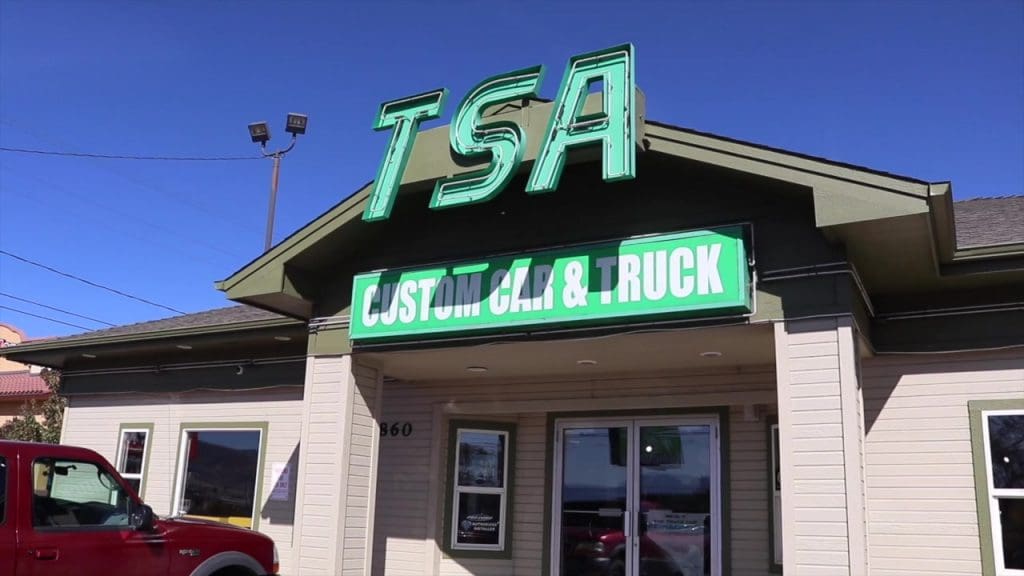 Custom Car and Truck Accessories in Carson City
Got any great ideas for your next upgrade? TSA Custom Car and Truck provides custom accessories for trucks and cars. Give us a call at (775) 883-0477 or check out our products page to see what car and truck accessories we have to offer the Carson City area.
FIND CUSTOM CAR & TRUCK ACCESSORIES NEAR ME