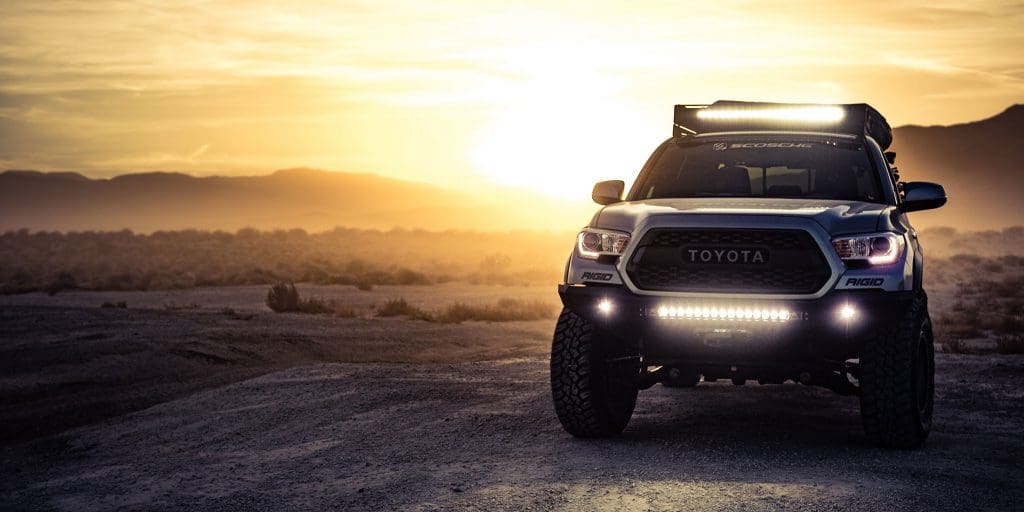 There is no doubt that Americans love to customize their trucks. Truck accessories like wheel splash guards, custom truck lights, and truck bed liners or spray on truck bed liners are only the beginning. Drivers love customizing their trucks so that they can match their personalities or are more suited to the environment.
Top-Selling Truck Accessories
No matter what type of custom accessories for trucks you are looking for, TSA Custom Car & Truck in Carson City, NV has just what you need. Here are 10 of our top-selling truck accessories for your consideration.
1. Custom Wheels
For most truck owners in Carson City, truck accessories like custom wheels and tires are among the first modifications they make. At TSA Custom Car & Truck, we carry several lines for you to choose from including Wheel Pros, American Eagle Wheel Corporation, Large Rim Group, Fuel, Mickey Thompson, and ProComp.
2. Tire Selection
What good is a set of our custom wheels if you don't have tires to match. We have Nitto, Toyo, BF Goodrich, Firestone, and Dunlop Tires in stock and ready to go. Plus, we can mount and balance them on your new wheels.
3. Truck Bed Liners
A truck bed liner is the best possible way to protect the bed of your truck. Whether you are interested in a truck bed liner, spray on truck bed liner, a bed mat, or a custom-molded BedRug, we have one that will fit your truck perfectly.
4. Wheel Splash Guards
Wheel splash or mudguards are not just a good way to display fun messages, they protect your paint and keep rocks and gravel from hitting other vehicles behind you. Whether you have a lift kit and monster mudders under your truck, or stock tires and wheels, adding a set of splash guards is a good addition.
5. Running Boards
From standard running boards designed to help you get in your truck to custom automatic folding mode, nerf bars, steps, and more- adding a set of them to your truck can make life a little easier. No matter what style you are looking for, Carson City truck accessories like these are always in stock.
6. Custom Floor Mat
Whether you use your truck for work or pleasure, it probably came with a nice carpet. Keeping it that way should be high on your priority list. A good set of custom floor mats should do the job. Of all the items we sell in Carson City, truck accessories like these are among the most popular.
7. Driving/Fog Lamps
While we might not get a lot of fog here in Carson City, the nights can be pretty dark and if you go up into the mountains, visibility can be an issue. A good set of driving/fog lights can make a huge difference. Let us install them for you and ensure they are aimed properly. You will be amazed at how much better you can see at night.
8. Tow Hitches
Carson City truck accessories like a good heavy-duty tow hitch are vital. Whether you are planning to haul your ATVs, motorcycles, or sand rails out into the desert, or your boat out to the lake, the right tow hitch, electric brakes, and wiring can make the job much easier.
9. Air Intake Systems
Upgrading the air intake is often one of the first modifications truck owners in the Carson City area do. Not only does this help your engine to breathe better, but a system from a company like K&N can improve fuel economy and power.

10. Exhaust Systems
At the other end of the equation is the exhaust system. Your stock exhaust was built to ensure your truck ran quietly and met all EPA standards. But, in Carson City, custom accessories for trucks like an aftermarket exhaust system are high on the priority list. This type of exhaust will help your engine develop more power, breathe more easily, and of course give your truck that nice deep rumble.
Custom Truck Accessories Carson City, NV
When it comes to living in Carson City, custom truck accessories like those listed above can help you change the look and feel of your truck. Some, like the intake and exhaust upgrades, can help improve overall performance and fuel economy. To learn more about the hottest selling Carson City truck accessories, contact TSA Custom Car & Truck at (775) 883-0477 or visit us online. We install what we sell and more, come in and see us today!