Being that camper shells are one of the most popular truck accessories on the market, you may be overwhelmed by the number of different shells out there. With all the kinds of models out there, trying to whittle down the options is time-consuming and difficult. A.R.E. has been one of the biggest and best names in truck accessories and camper shells are their specialty. If you are interested in a camper shell for your truck, TSA Custom Car and Truck has compiled a list of different A.R.E. camper shells and their distinct features below.  
Want More Space? The TW Series
The TW series offers the most capacity out of any kind of simple camper shell. The extra space provided by the TW series creates the perfect space for storage and hauling with easy accessibility to get to all of your gear. Speaking of hauling, the TW's aerodynamically-sloped roof directs airflow over any trailer, camper, or boat, which reduces drag and makes hauling easier.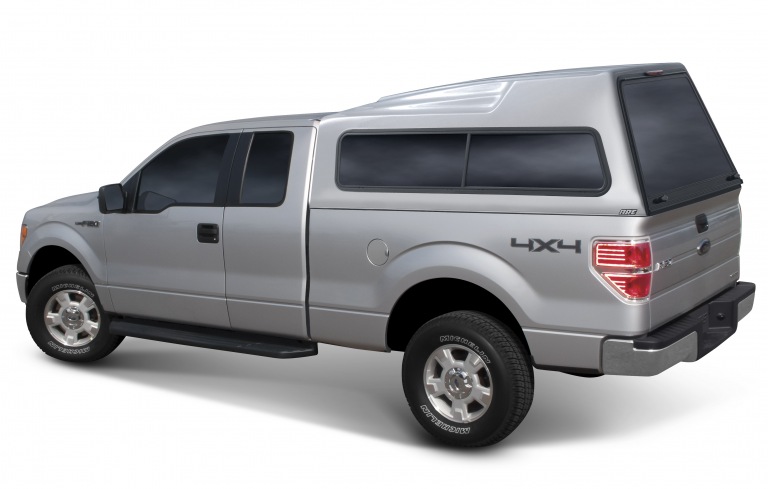 Rugged Ready – Overland Series
If you're looking for a rugged camper shell with some serious durability, then you should be looking at the Overland series. The Overland series is a structurally reinforced fiberglass camper shell that you can count on to keep what you have inside safe and look great on your truck too. The Overland series' two-toned design features a spray-on protective coating at the most high stress areas to give it the strength it needs to keep up on your toughest adventures. The half-slider side windows and heavy duty rear door make sure that accessibility to your truck bed is not lost, without sacrificing durability. From weekend warriors to serious off-roaders, the Overland camper shell is the perfect companion for your truck.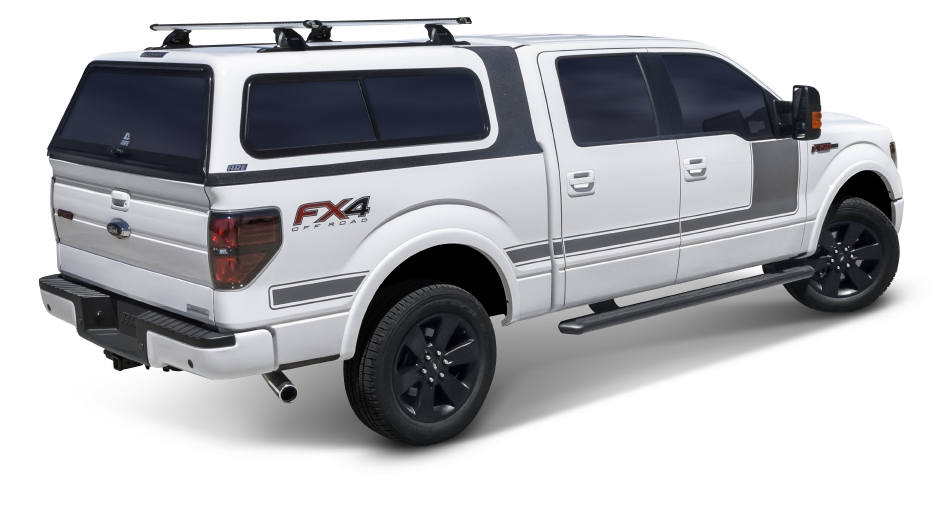 Durability and Security – The DCU Series
The ultimate combination of durability and security, the DCU series features 3 different thicknesses of of aluminum skin (.035, .063, and .063 diamond-plated). Also, DCU Series shells are built around a welded construction frame that creates a rugged, yet durable camper. And unlike other pickup camper shells, the DCU Series are locked with BOLT One-Key technology, giving you the safest way to store your belongings. 
You may be looking for more convenience out of your camper shell. Why not? After all, more convenience is always better. Unique to the DCU Series, the Diamond Edition DCU features full-length side doors that easily allow you to load and unload anything you want from your truck. Still not enough for you? That's okay, A.R.E. is willing to build you a custom camper that will fit exactly what you're looking for.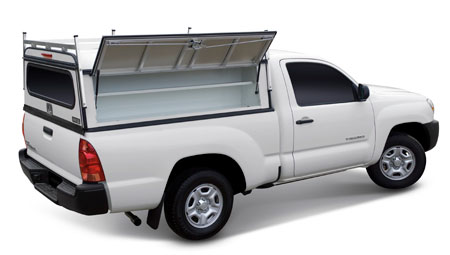 If you want to make every inch of truck bed storage count, you're after the TW Series. If off-roading and rugged adventures are your thing, the Overland Series has you covered. Working hard and need a camper shell that works just as hard? The DCU Series could be your favorite coworker.
Which one of these camper shells is right for you? Check out TSA's full line product line of A.R.E. Camper Shells here. TSA also offers other custom truck and car parts to the Reno/Tahoe area, so make TSA your stop for all of your car and truck accessory needs!